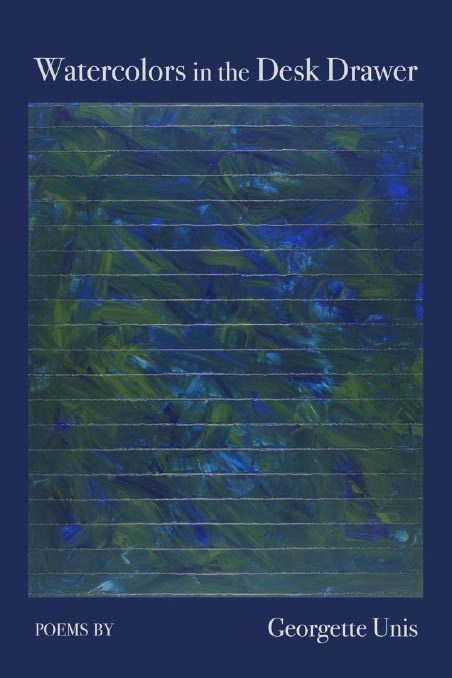 Watercolors in the Desk Drawer
by Georgette Unis
In Georgette Unis' Watercolors in a Desk Drawer the world is rendered in intricate detail, lush as the pigments on an artist's palette. Family, nature, politics, and art, circumscribe the arc of a life where "time bends / the chronometer" and "leaves do not grow / in the winter soil of philosophies / but rather along the arteries / of unfortunates." Whether tracking an ancestral immigrant childhood or the results of the most recent election, Unis is attuned to the shifting world, where memories pulled from the desk drawer of recollection reinvent and reinvigorate the landscape.
—Cati Porter, The Body at a Loss, poet, editor and director of Inlandia Institute
Georgette Unis paints her poems on a canvas of family, using a palette of heritage, grief, and love. Absorb the grit of your ancestors from patterns on your plate. Her poems lead us through a choreography of storms and drought, take delight in quiet moments, but are still impatient for rain. They ask, How else are we to manage this desert…? and offer an uneasy solace, You are water. I drink quickly. Unis guides us to spaces made tender by pain and devotion, presented carefully, with layers of tissue in between.
—Cindy Bousquet Harris, poet, editor of Spirit Fire Review
Available to purchase online from Finishing Line Press and Amazon.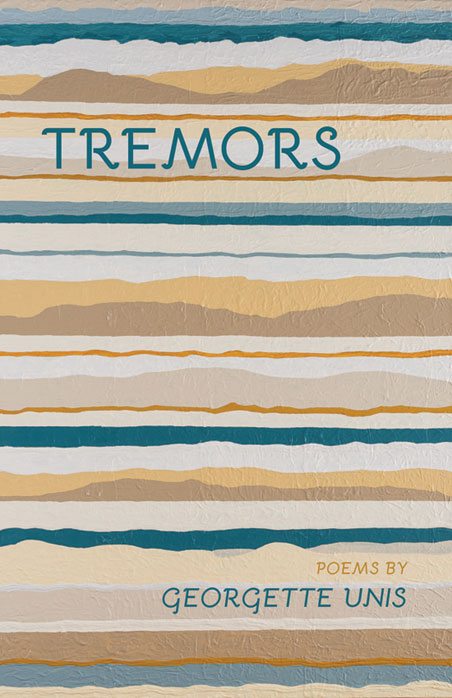 Tremors
by Georgette Unis
Tremors gives us entree into a life through moments caught in imagistic flashes.  We are caught in a world that is informed by both everyday mindfulness and a mythology that informs the poet's understanding of her place in this world.  It is an extraordinary collection.
—John Brantingham, Poet Laureate of Sequoia and Kings Canyon National Park
Georgette Unis writes about both the High Sierra in Northern California and the Arizona desert country.  Add in the way she describes the people in those landscapes and you have a book filled with beautiful and lyric poetry.
—Richard Luftig, author of Fly Over States, Dos Padres Press.
This appropriately titled collection of poetry, Tremors, by Georgette Unis is stunning in its ability to address so many aspects of life in 28 poems.  The book opens on a familiar blossom covered path through life and love:  They join hands / share coffee / cake / and stories and ends with a meditation on nature, faith and the human condition:  We wrap ourselves in the promise of tomorrow's sunrise, and finally, the answer promises everything, and nothing.  Tremors is a must-read for both poets and poetry lovers alike.  As I read Georgette's poems, I felt the tremors in my heart and soul.
—R. T. Sedgwick, Del Mar, CA poet,  www.rtsedgwickpoems.com
Available from finishinglinepress.com and amazon.com.